Feeling stressed or sad after quitting dip? It's normal. But stress or bad moods can make it harder to stay off dip. That's why it's important to learn how to manage your feelings without dip.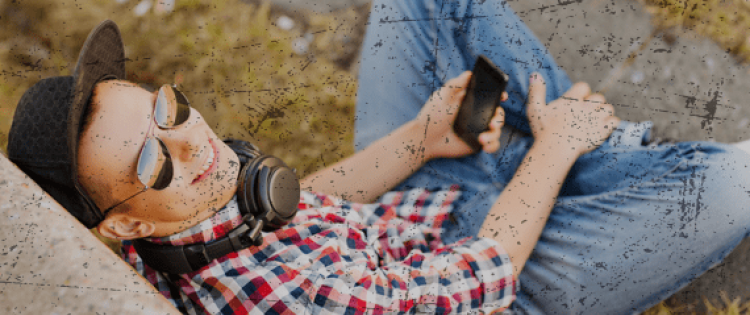 Many people use dip to help cope with stress. It's also common to dip when you're in a bad mood. One of the biggest challenges of being tobacco-free is learning new ways to deal with stress and other emotions.
Dip isn't the answer.
It can be helpful to know that dip isn't a good way to deal with stress and bad moods. Check out some reasons why:  
The relief you might feel from dip only lasts a short time. As soon as you start to feel stressed or down again, you'll want to dip.
Dip doesn't solve your problem—it just hides it. The cause of your stress or bad mood isn't going away because of dip.
Using dip causes more stress than it relieves. Studies show that a person's stress levels tend to go down after quitting tobacco.
The good news is there are lots of things that can help you deal with your emotions.
Here are a few ideas to get you started:
Move your body. If you're feeling down, think about getting active. Any kind of physical activity can help. Try taking a walk, going to the gym, or joining a team sport. It might be hard to get motivated at first because feeling down can drain your energy. But if you stick with it, physical activity can help you feel better.
Spend time with people you care about. Getting support from the important people in your life can be key to helping you feel better. Focus on spending time with people who make you feel good about yourself and want to help you stay tobacco free. If you're feeling down, you might want to spend more time alone. That's normal, but just talking with someone you trust can help boost your mood.
Build healthy habits. Being physically run down can make it harder to deal with a bad mood. Take care of yourself—eat regularly, get enough sleep, and build in time for fun and healthy activities, like lifting weights or going fishing with a friend.
Prepare yourself for stressful situations. If something is coming up that's making you nervous, doing a little homework in advance can make a big difference. Nervous about talking to your teacher or coach? Practice what you're going to say in front of a mirror. Got a big game or performance coming up? Picture yourself nailing it.
When you're really upset, try using the stop-breathe-think method. Take a timeout—stop, take a deep breath, and think about what's going on. A short break from a stressful or upsetting situation can help you think more clearly and make a healthy decision about what to do next.
Reward yourself with fun. If you're feeling really stressed or sad, it can be tough to build fun activities into your life. Find ways to reward yourself — even small things like picking up your favorite magazine or listening to music can improve your mood. Choose an activity that you stopped doing when you started dipping, or try something new that you've always wanted to do.
Look out for signs of depression.
Feeling sad after you quit dip is normal. If you are feeling extreme sadness, you may need help from a professional. It is common for people who are feeling depressed to think about hurting themselves or dying. If you or someone you know is having these feelings, you can get help now. Call a 24-hour crisis center at 1-800-273-TALK (8255) or 1-800-SUICIDE (1-800-784-2433) for free, private help or dial 911. The Substance Abuse and Mental Health Services Administration (SAMHSA)—a part of the U.S. Department of Health and Human Services—runs both crisis centers. For more information, visit the National Suicide Prevention Lifeline(link is external) website.