To maintain health and physical fitness, experts recommend getting your heart pumping with cardiovascular activities. Here are two ways to get your heart pumping. Choose your favorite way to get the cardio you need!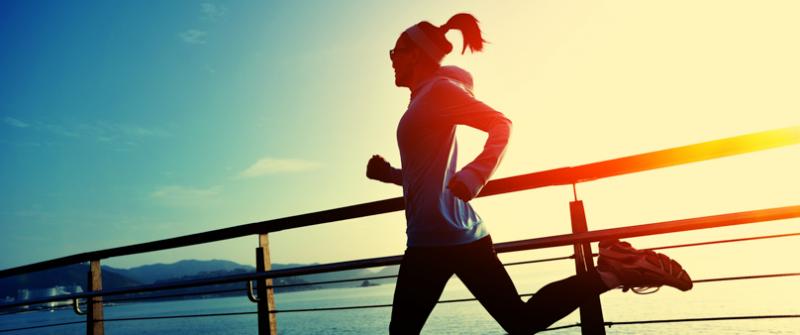 Moderate-intensity Activities
Your heart rate is up and you break a sweat, but you can still carry on a conversation. Get at least 30 minutes of moderate-intensity physical activity 5 or more days a week. Does 30 minutes sound like too much? Learn how 10 minutes can be your friend.
Examples of moderate-intensity activities:
Brisk walking—aim for 1 mile in 15 minutes or 100 steps per minute
Bike riding at 10 to 12mph
Swimming
Exercise boosts your endorphins, gives you time to clear your head, and makes you feel great.
Vigorous-intensity Activities
Your heart rate and breathing are much higher, so talking is difficult, and you are likely sweating. If you haven't exercised in a while, you might consider starting with moderate-intensity activities and then build up to more intense, vigorous activity. Get at least 20 minutes of vigorous-intensity physical activity 3 or more days a week.
Examples of vigorous-intensity activities:
Race walking, jogging, or running
Bike riding faster than 10 to 12mph
Hiking uphill or with a heavy backpack or climbing stairs
Cardio Tip! Exercise doesn't have to take up much time or be very tough to improve your health. You can get started with just 10 minutes. Research shows that you get the same benefits from doing cardio activities 10 minutes, 3 times a day as 30 minutes all at once! Commit to doing 20 or 30 minutes of moderate-intensity activity at least 1 day this week. Ready for more? Try creating a Weekly Activity Plan.