Work, family, and other demands on your time and energy can make it difficult to fit regular exercise into your life. Many people start an exercise program but have trouble keeping to it.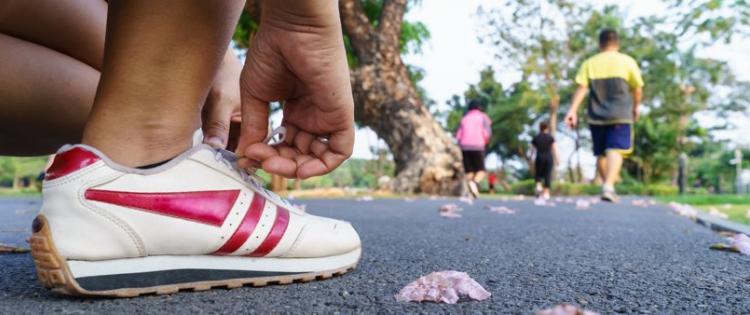 Here are some simple ways you can stay motivated, have fun, and make exercise a positive habit.
Create a weekly exercise plan. Pick days of the week or times of day that work with your schedule, obligations, and preferences. Not a morning person? A 5:00 a.m. gym class might not be best for you. Check your plan each week and change it as needed. You might have to adjust your exercise plan to stay on track when illness, bad weather, or other unexpected events come along.
Find a workout buddy. Having a friend or group to exercise with can be especially helpful when you start a routine. Knowing somebody is waiting for you can prevent skipping workouts or sleeping through them. Some studies show that working out with a buddy improves results. Plus, it's more fun than exercising alone.
Sign up for a race or competition that gives you a reason to train. If you pay an entry fee in advance, you'll be more likely to participate in order to get your money's worth.
Find a cause or problem you care about and sign up for a charity race or event. You'll help the charity increase awareness and raise money while you get fit.
Use a fitness app or activity tracker to measure progress and stay accountable. There are lots of tracking tools available that can be used online or on your smartphone. Visit iTunes' app store or Google Play to explore tools to track your progress on your smartphone.
Try a new activity. A different type of exercise can refresh your commitment to improving your health through physical activity.
Think about the good example you're setting for your loved ones by exercising regularly. You might inspire them to start a fitness program too.