Family Fitness Activities
No time to exercise and spend quality time with your kids? Feeling like there is no way to squeeze in exercise and make room for fun time with the family? Do both—together!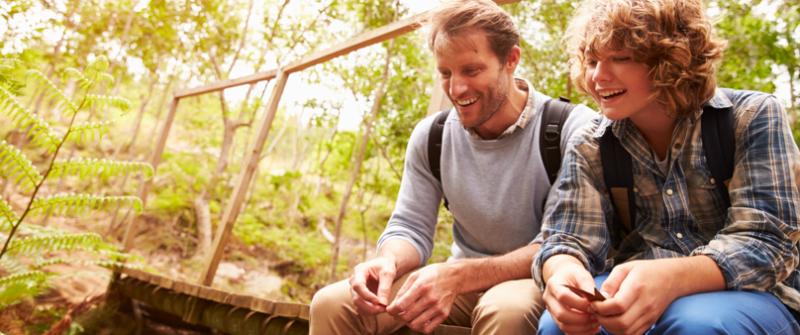 Being active with your family can be a fun way to get moving. You'll be a great role model for your kids, and it's a good way to help the important people in your life live healthy, active lives. There are lots of ways to be active with friends and family. Try some of these suggestions and let us know what you think!
Play!
Swim, toss a ball, or dance to your favorite tunes. Friends and family who play together stay healthy together. If your kids play sports, practice with them! It shows them that you care and is a great way to be active as a family.
Check out your neighborhood
Walk the dog, go on a bike ride, or head to the park.
Celebrate!
Celebrate special occasions—like birthdays or anniversaries—with something active, like a hike, a volleyball or soccer game, or playing Frisbee.
Ditch your wheels
If you have to drive, find a spot at the far end of the parking lot. Want to add in some fun? Count the number of steps it takes you to get to the entrance, and try to park farther away next time.
Give back
Train with friends or family for a charity walk or fun run for a cause or issue that you feel passionate about supporting.
Try This: Give yourself and your friends & family a healthier lifestyle. Choose one day this week to do something active with your loved ones.